Hailey Bortz
(March 18, 1942 - July 12, 2006) is a character from
Zachary, Grace and Lexia.
She is voiced by Rebel Wilson.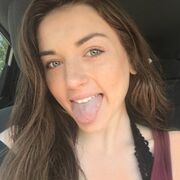 Personal details
Born: March 18, 1942
Glendale, California
Died: July 12, 2006 (age 64)
Glendale, California
Cause of Death: Stomach cancer
Resting Place: Chapel of the Chimes
Oakland, California
On June 25, 2006, Hailey's housemate Ainsley was breathing heavily Kaia had to call 9-1-1. It was later reported that she was suffering from pneumonia. She died twelve days later on July 7 at the age of 64.
Death, funeral and burial
Edit
On July 5, 2006, Hailey was rushed to Cedars-Sinai Medical Center, where she was later diagnosed with stomach cancer. She died a week later on July 12 at the age of 64, the same age as Ainsley.
On July 16, 2006, the funeral for Ainsley and Hailey was held at the funeral home at the Chapel of the Chimes in Oakland, California.
With Hailey's body placed in Ainsley's casket, they were interred in the Dedication room at the Chapel of the Chimes in Oakland, California.
Gravestone
Edit
Ainsley and Hailey's crypt is three crypts to the right of John Lee Hooker and two to the right of Al Davis.
Their signatures that are above their plagues are gold and read:
Ainsley Bortz - - - Hailey Bortz
Their pictures are below the signatures.