WARNING: This article contains at least one of the following: Blood, violence, romance.
Viewer discretion is advised.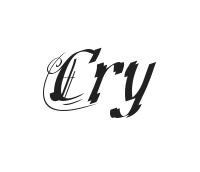 Cry is a new action-gore anime developed by Khranus that is rated as 15+ for the large amount of violence shown. It is airing on both the chanels, Animax and ???. 
The story revolves around the revival of the original 6 Cryers, into the modern age. Each of them went under different roles, be it criminal, offier or other. Now, since the world has gone into conflict, these 7 Cryers have been brought back to discipline the entire world through brutal force. As the story goes deeper, most of these conflicts are explained, and each relate to the Cryers' backstories.
Characters
Edit
Main Characters

​Kamuix (Cryer)

The original Cryer, he's one of the maniacs of the Cryers, and despite his crazy, devious and brutal personality, he's actually not reckless, and carefully plans attacking others. His Addition is located within his fingertips, as each acts as a "pistol", able to shoot a bullet out of them.

Hound (Cryer)

A calm Cryer, he's the harsh silent type of the group. In fact, Hound is actually unable to speak due to his tounge having been cut off, but he's able to reply easily with hand signs. His Addition is to pressure extra force into any attack he does, which is like a wave which hits all insides of anyone.

? (Cryer)
? (Cryer)
? (Cryer)
? (Cryer)
==Trivia==